Your kitchen need an update? Ask these cousins for tips when they're in Raleigh.
Anthony Carrino and John Colaneri — or the "Kitchen Cousins" as they're known as on their HGTV series — will offer tips this weekend at the Downtown Raleigh Home Show.
The cousins, who run a family-owned, New Jersey-based construction company, recently updated the kitchen on the set of the "Rachael Ray" show.
Carrino and Colaneri have also worked with other celebs, like Vanessa Williams and Alfonso Ribiera. (Yes, this Carlton 👇.)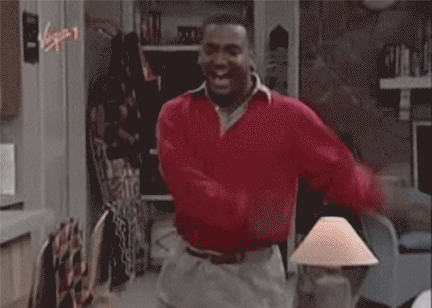 You might do Carlton's dance when you meet the cousins Saturday at the Downtown Raleigh Home Show, when they hit the Fresh Ideas Design Stage at 1 and 4 p.m.
Brooke Cain wrote more about what Carrino and Colaneri did for Rachael Ray. Check it out. And if you're headed to the home show this weekend, use our $5 discount code. Just enter TRIANGLE.
When: 11 a.m. to 9 p.m. Sept. 15; 1 to 9 p.m. Sept. 16; 10 a.m. to 6 p.m. Sept. 17
Where: Raleigh Convention Center, 500 S. Salisbury St., Raleigh
Cost: $7-$10 ($5 for ages 60 and older, free for 12 and younger)
There is a $5 discount if you use the discount code TRIANGLE.